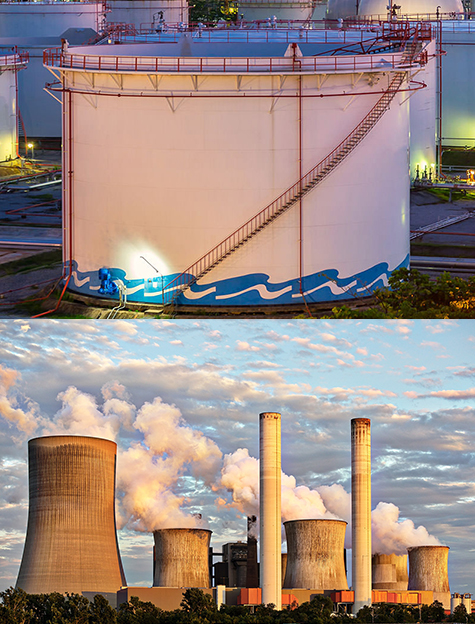 For the comprehensive range of Systems and Products and from complex measurement and analytical technology to automation, control, communication & IIOT products and system, Axis Solutions Pvt Ltd is a market leader as a diversified solution provider.
The R & D department at Axis Solutions strives to develop world-class innovative solutions to cope with the demands and the challenges of designing systems and products for hazardous locations.
Founded in 1999, under the visionary leadership of Mr. Bijal Sanghvi, AXIS started with analytical and analyzer system solutions like CEMS, SWAS, GAS, Purge Panels, HVAC, Analyser Shelter, TOC, COD, EQMS Analysers. The aim was to cater to oil & gas, petrochemical, refineries, power plants, coal & mining, chemical and other engineering verticals in India, SAARC countries, Europe, the Middle East and Africa, and other countries of the EMEA region.
Axis Solutions Pvt. Ltd. has adopted an ISO 9001 quality management and SAP (System Application and Product)systems to deliver the best in class system solutions, as well as products that are ATEX certified.
Axis Solutions Pvt. Ltd. collaborates with over 14 well-renowned global brands like Knick, Hoffman, ADFWeb, Seneca, Stego, and others,to increase the product-based solutions in specific industries. Another purpose is to strengthen ASPL in industrial automation, communication, and networking, data acquisition, IIOT, remote monitoring & Industry 4.0.
Headquartered in Ahmedabad in Gujarat, India, ASPL has a sales office spanning 3000 ft². Additionally, ASPL has three facilities spanning about 30,000 ft² for manufacturing, integration, testing, and inventory.
As the world stands at the edge of and industrial transformation, our team & infrastructure are ready for what the future holds for us.
Whatever is your industrial requirement, ASPL can provide you the best of innovative solutions.
We began our journey nearly two decades ago with a view to provide efficient, reliable, productive and sustainable industrial automation solutions for increasingly complex industrial environments. Driven with this vision, Axis has come to emerge one of the top automation companies in India. The company provides industrial automation, instrumentation and control system products and solutions for oil and gas, petrochemical, refinery, telecom, cement industries, power plants, power generation, equipment manufacturers and other engineering verticals in India, SAARC countries and the Europe, the Middle East and Africa (EMEA) regions.
Leveraging a vast partner network, including dealers and technology collaborators from Europe, Axis serves a broad range of customers, spread across industry verticals, offering products, solutions and end-to-end turnkey expertise. In addition to mutliple regional offices, Axis also has a Systems division called Axis Solutions Pvt Ltd, which manufactures Analyser Shelter, Steam and Water Analysis System (SWAS) and Gas Analysis System (GAS) Control Panel, Automation System products, while also providing outsourced engineering solutions and services.
A humbling history.
A luminary legacy.
1999

Axis founded as a CEMS and SWAS system integrator.

2003

Engineering & production of 1 st Analyser Shelter system.

2005

Axis incorporated as M/s Axis Solutions Pvt Ltd.

New office & facility procured in Ahmedabad, Gujarat, for manufacturing & integration.

2007

A quality management system adopted with ISO 9001 certification.

2009

Implementation of SAP.

Adoption of ERP.

2010

Started product development.

Started productiont.

New Manufacturing Facility established in Ahmedabad for products and shelter systems.

2011

Production of ex-proof HVAC and AC units started

2013

A new office for automation & IOT systems inaugurated in Ahmedabad.

2015

Launched the first sales unit in Singapore – Brix Engineering Pte Ltd.

2016

Production started for ATEX approved HVAC.

Manufacturing facilities expanded and integrate with a larger E-house (>15Mtr).

2017

Regional Sales office inaugurated in Bangalore, India.

2018

Honored with 'Make in India' award.

Successfully executed Axis' 1 st international Project of a 13-meter shelter.

2019

A new unit – Axis Solutions FZE – established in UAE to cater to the MENA region 20 years of AXIS.
Quality management
At AXIS, Quality is a culture! It is about doing the right thing for our customers, employees, the business, and the environment in which we operate. At AXIS, we continually strive to develop new management systems, improve on the existing ones, and frequently provide better quality products and services. We take pride in the fact that we accomplish this by listening to our customers. Maximizing productivity with functional safety and delighting customers by fulfilling their expectations is our philosophy, while not neglecting our people's safety is our priority.
With these objectives, dedicated and trained professionals, with specified responsibilities, develop and support the quality management system, which is closely monitored by the management to comply with ISO 9001:2000. AXIS follows the QMS manual, procedures & forms, work instructions, quality records, and all necessary procedures for continual improvement and corrective actions.
HSE – Health, Safety & Environment
We make sure everyone goes home safe every day, whether our people, the contractors, or our visitors. We believe that HSE is a continuous and never-ending effort; hence all AXIS employees are obliged to adhere to our HSE policies. Whenever needed, the organization intervenes and facilitates help for the employees.
Corporate Social Responsibility is a collective responsibility to build a sustainable society that helps achieve inclusive growth and ensures equal opportunity for all. AXIS firmly believes that successful companies have a social responsibility to make the world a better place. It believes in giving back to the society that it benefits from rather than just enjoying its gifts.
AXIS is committed to creating sustainability, self-reliance, and happiness. Our CSR activity focuses on industrial training, health programs, plantation drives, social welfare, and blood donation camps.
Industrial Training & Internship : Every year, AXIS encourages and supports meritorious final semester engineering students from Instrumentation & Control, Electronics & Communications, Mechanical and Electrical branches of engineering, and works with them. It allows them to gain hands-on experience in relevant projects. It also allows then to try their hand at R&D and facilitates their learning from experts. This prepares them as industrial professionals. AXIS then shortlists deserving candidates for internships and recruits them on a merit basis.

Health benefits & other programs : AXIS arranges immunization programs, sanitization programs, safety programs, and skill development programs for its employees from time to time. These programs give them a chance to gauge their overall health. AXIS also helps them get medical advice and counseling and helps them make necessary lifestyle amendments.

Plantation drives and environmental education : AXIS continually works towards better ecological health. To encourage their employees to do the same, AXIS gifts baby plants to their employees on birthdays, anniversaries, and other occasions, and educates them on environmental issues.

Social Welfare : AXIS team celebrates major Indian Festivals at the office, and as a part of these celebrations, we distribute sweets and food packets to underprivileged children. Moreover, to bring a little joy in their lives, AXIS organizes a charity box event for the employees and the organization's management. The proceeds are used for the distribution of essentials to the marginalized and underprivileged sections of the community.

Blood Donation Camp : Availability of blood is crucial in any emergency condition as it can help save lives. Sadly, blood banks are often under-stocked, owing to a lack of donors. To help bridge this gap, AXIS frequently organizes blood donation camps. The endeavor also helps in creating awareness on the issue amongst its employees.